I will never stop hyping little black dresses. But even better than itty bitty black dresses are powerful black dresses, ones that you can wear to work, then out, and then to a London Women's Empowerment reception when you are a princess-to-be.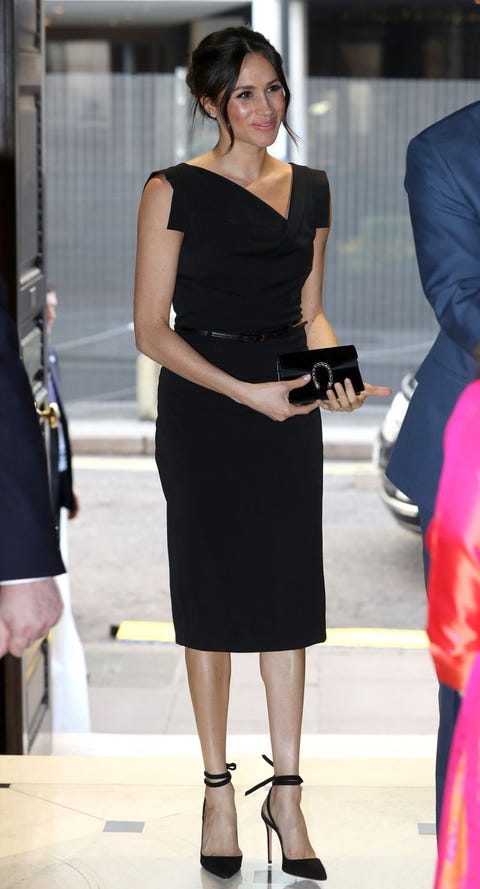 Meghan Markle's power dress is the Black Halo Jackie O Dress, which designer Lauren Berman created after her go-to high-waisted pencil skirt and silk cami look always came untucked when she sat down. The dress, which retails for $375, comes in black (obviously) and also eight other colors, like red and eggplant, navy and tan. Also? It goes up to a size 18.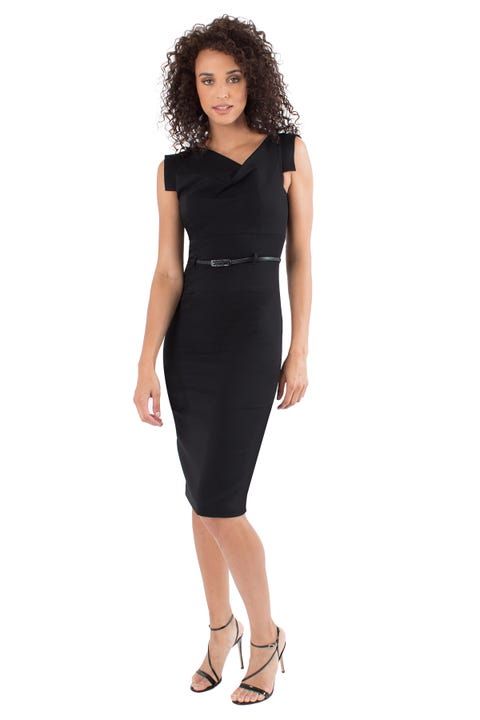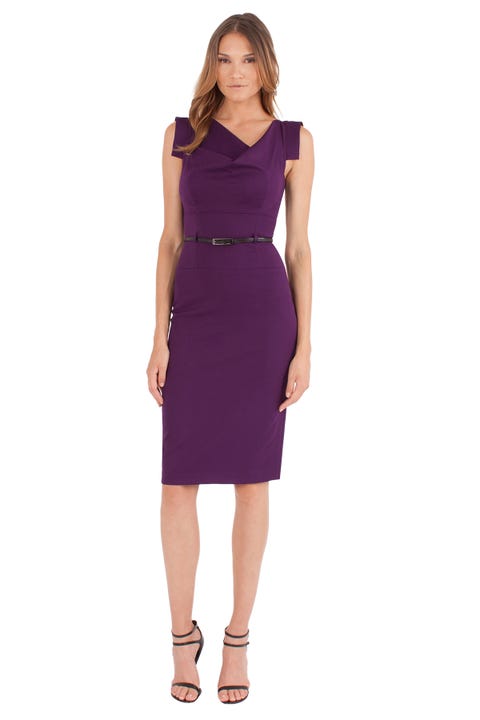 The Black Halo Jackie O dress is luxe gabardine, with a draped neckline, pencil length skirt, and a leather belt at the waist. Meghan wore it with strappy black heels, which was a nice touch.
Black Halo Classic Jackie O Dress, $375; blackhalo.com shop now
Source: Here's Where to Buy Meghan Markle's Ultimate Little Black Power Dress